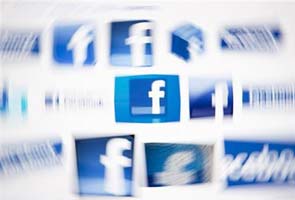 Facebook has launched an official London Olympics page for fans to connect with their favorite athletes and teams.
The online social network's "Discover London 2012" page is a portal that connects users with the profile pages of hundreds of athletes, national teams, and official organizing bodies.
Fans can support and interact with swimmer Michael Phelps, basketball stars LeBron James and Kobe Bryant, and about 200 athletes already on the site. More will be added, Facebook says.
The company said today the London Olympics, which run from July 27 to August 12, will be the "first truly social Games" because so many can get involved online.
But a spokesman admitted that it would be impossible to get all countries up on the site. Team China, for example, is missing because Facebook is banned there.
Social network giant Facebook has been forced to drop all advertising around its official Olympic pages, due to strict marketing restrictions surrounding the London Games 2012.
Facebook, during the launch of the official Olympic Facebook page today at an event in London, attended by 1992 gold medalist Boris Becker and representatives from the International Olympic Committee (IOC), revealed that it would carry no advertising around its any of its Games-themed pages.
"We (Facebook) will not be running adverts against these (Olympic) pages," The Telegraph quoted Christian Hernandez, Head of International Business Development at Facebook, as saying.
He further explained that just like the stadium itself will be a 'clean venue' with no adverts visible inside the stadium, all of Facebook's Olympic pages, which feature both the official Olympic Games and London 2012 logos, will carry no adverts.
The London Organising Committee of the Olympic Games (LOCOG) has been incredibly protective over any website using its logo as the cost of companies being officially associated with the games is very high, the paper said.
All companies who have been officially allowed to sport the Olympic Games logo in any capacity have paid millions for the privilege. However, Mark Adams from the IOC confirmed today that Facebook's arrangement with the Olympics is a "non commercial one".