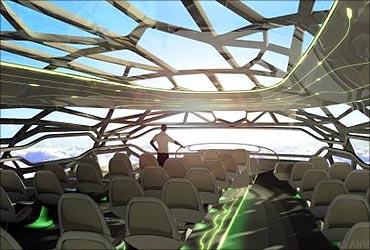 C
ome 2050, and you can fly in a fully transparent plane enjoying the panoramic views of the sky. Airbus has unveiled the concept design of a futuristic plane, which will making flying an unforgettable experience.
Image:
Airbus's concept transparent plane.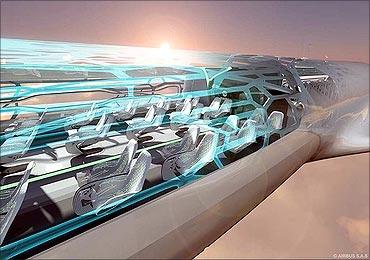 A
see-through cabin with a bone-like structure will offer spectacular views of the sky and the land below. The takeoffs and landings will be a chilling experience for the passengers.
Image:
Airbus concept plane.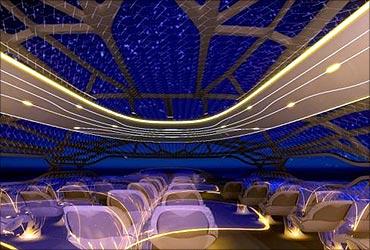 T
he plane will not have first, business, or economy seats. Instead, passengers can choose to travel in the interactive zone, with a bar and electronic games or the relaxation zone.
Image:
Airbus concept plane.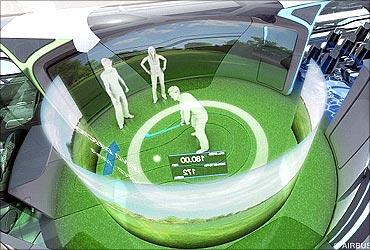 T
he interactive zone will entertain travellers with virtual holographic golf courses or virtual clothes shopping.
Image:
Golf course inside the plane.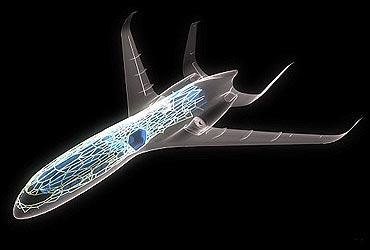 T
he aircraft's walls are designed to change according to light conditions. The size of the seats can be changed according to individual needs.
Image:
Airbus concept aircraft.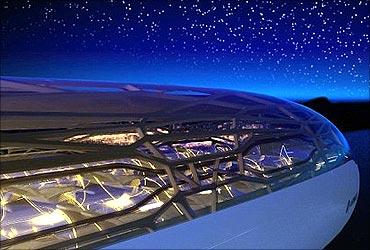 T
he futuristic plane will have in-flight entertainment powered by the heat from passengers' bodies.
Image:
Airbus's concept aircraft.