Parul Banka
How do you make your resume stand out of the clutter and make sure you're not ignored for that big job you've been waiting for? Parul Banka suggests these 11 ways
I
magine a heap of resumes on the desk of a recruiter or hundreds of online job applications in the recruiter's mailbox.
With job postings available at the click of a mouse and the option to apply online, this heap seems to become larger!
At times, a recruiter gets as little as 30 seconds per resume.
Now, the important question is: Does your resume have the capability to sell the product it is supposed to -- YOU?
Remember, a resume is the first point of contact between you and the recruiter. Therefore, the first impression that a resume makes (after all 30 seconds can only make a single impression!) must be positive and strong.
Let's see how you can make your resume work for you:
About the writer: Parul Banka is a Human Resources and Training professional.
Image:
Here are some of the ways you can ensure your resume is noticed
Match between the vacancy and the profile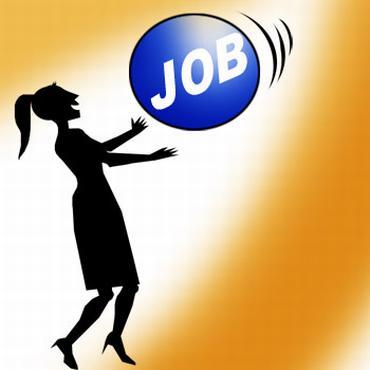 R
emember, a resume's key job is to help gauge if you have skills that fit the job profile. While you may possess an entire gamut of skills, your resume should reflect skills that the job demands.
Example: If the advertised position shows project management as a key job responsibility, you should glean the relevant project management experience and highlight it. Of course, ensure that you showcase only what is true.
This concept is called the 'So what' concept. I remember what a recruiter had said when she saw Reiki, a healing technique, mentioned on the resume for a trainer's position: "So what if the person does Reiki? It has nothing to do with training profile!"
Whenever we write something on resume, we should ask ourselves this question: So what if I have done this? Would this experience assist in the job at hand?
Image:
Highlight parts of your profile that suit the job description the most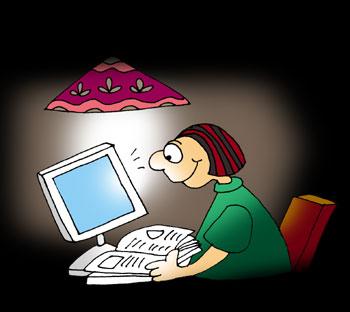 Crisp and succinct
A
crisp resume is definitely a favourite of recruiters. Being verbose does not defend your case better when it comes to job applications.
Extra words only mean that you might be wasting your as well as the recruiter's time.
The exact length of an ideal resume is debatable but usually 1-2 pages suffice; entry-level applicants should adhere to a single page.
I remember a resume that ran into 10 pages. Believe me, my first thought was to dump it into the waste paper bin!
A colleague, Cathy, recounted a similar experience. The resume she had received was 16 pages long.
Politely, she asked the candidate to reduce the resume to 2 pages so that it could be considered.
Image:
The ideal length of a resume is two pages
Impact factor



D

oes your resume communicate how much impact you made to the organisation?

Have your ideas helped to reduce cost of a project?

If yes, 'how much' becomes indispensable to pass on the correct message? Sample this:

Reduced cost by 20 per cent in Power and 33 per cent in Maintenance division respectively.

Or

Reduced cost incurred by the organisation in running the project.

Do you see the difference? The moment you mention the exact numbers, the impact is higher.

It also lends credibility to the work that you have done.


Image: Be specific when you mention what impact you made to the organisation
Relevance of information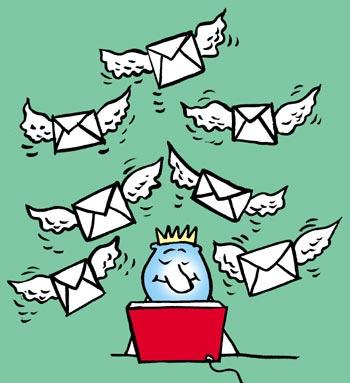 I

s the job profile asking for knowledge of an additional European language as a mandatory requirement?

Or is it asking for experience in an industry where you have not worked?

Please understand that applying to a job advertisement, where your profile does not match would only frustrate the recruiter and subsequently you, post rejection.

I have seen resumes wherein candidates include information on their height or weight. Mostly, this information does not aid the decision to offer or not offer employment to a particular candidate.

Example: If you are applying for the role of a software developer, it makes no difference whether you write a program with a 6 feet height or 5 feet height or whether your weight is 60 kg or 80 kg.

Basic thumb rule is that you exclude whatever information does not strengthen your job application.


Image: Don't cram your resume with unnecessary information
The must-have parts in resume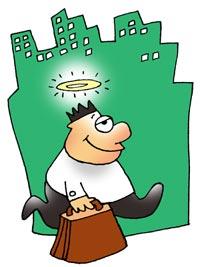 Y

our education, work experience and contact information form essential parts of the resume.

I personally prefer to incorporate personal information in the Header of the document; it helps to save precious space and the main content of resume remains strictly professional.

I remember seeing a resume that did not contain contact details, neither a phone number nor an email id. The resume was not short-listed and lack of this information could have contributed to it to some extent.


Image: Your work experience, education and contact details are crucial parts of a resume






A career summary/objective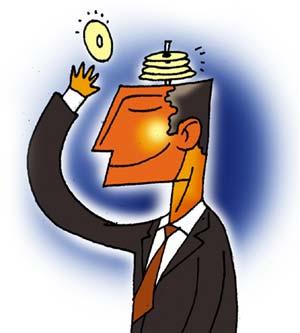 A

strong but short career summary in the beginning of a resume helps as a preamble.

Always remember to mention your key skills and experience in it.

Some recruiters also view this summary as synonymous to the candidate's positioning. Entry-level candidates could put an objective statement instead.

For instance a trainer's resume could have a summary statement such as: Soft skills and a Public Speaking Trainer with experience in Asian/European markets.

Some recruiters classify a career summary or objective statement under optional parts of a resume. I suggest that you include a summary in the beginning when you have ample space else leave it out.


Image: Remember to highlight your skills-set at the beginning of your resume
Extra-curricular activities



T

his is another important aspect of a resume. In certain instances hobbies and extra-curricular activities can be used to strengthen the application.

Example: Let us assume that you actively participate in debates or elocution. You are applying for a position that requires strong communication skills.

Participating in debates shows that you are comfortable speaking before an audience, which corroborates one of the job requirements.

There is a lot to learn from every activity that we undertake and this value proposition helps to support your application.


Image: If you've participated in debates ensure to highlight that if your job involves communication skills
Positions held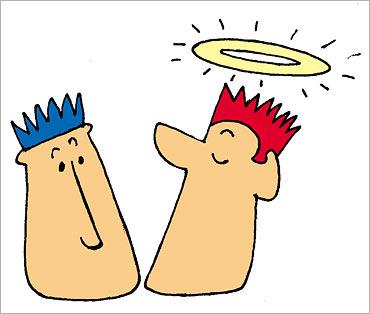 T

his section is a personal favourite. It shows what you have done as a leader or a member within the scope of your role. Again, the key is to undermine the value of your work. Let's take an example:

Member of organising committee of Annual College Festival.

or

Member of organising committee of Annual College Festival and raised Rs 20,000 for sponsorship.

Decide for yourself which one makes a better impact.


Image: Make sure to highlight the various positions you've held and the roles you've played
Formatting the resume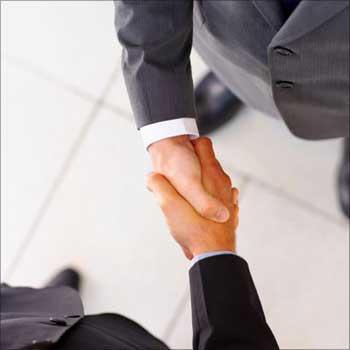 A

good resume has substantial white space and does not look cluttered.

If the recruiter has to struggle to find relevant information in the resume chances of the latter getting dumped into recycle bin rise mercurially.

Online applications pose the hazard of formatting getting lost. You may like to consider a plain text version for online applications.


Image: To win that golden handshake, make sure your resume is well-formatted
Tone of the resume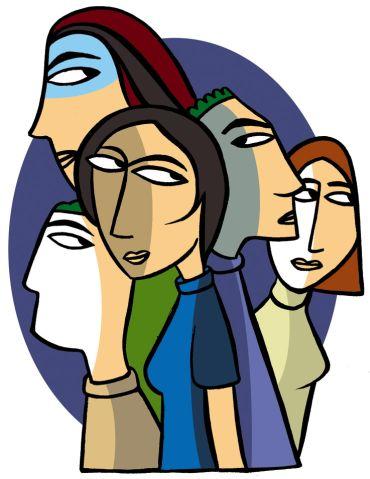 M

ake your resume achievement oriented; remember that no one wants to select mediocre calibre. Emphasising on actions and results helps to achieve this.


Image: No one wants a mediocre candidate. Make sure you say the right things to stand out amongst the crowd
You, me and Us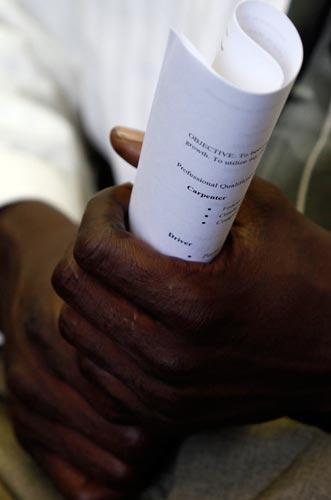 R

emember, your resume helps to get you across to an interview with the organisation.

Therefore, it is important that you understand what the job requirements are, what skills you have and how you would contribute to the organisation.

Understanding the organisation's perspective is indispensable to make a good job application.


Image: Your resume helps to get you an interview. Make sure you understand the organisation's perspective
If you were the recruiter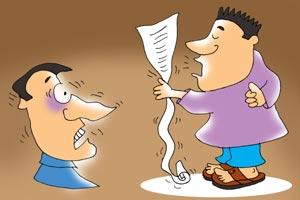 Y

esterday, a colleague suggested that I apply for a position that demanded three times the number of years of work experience I have.

While I appreciated the suggestion, it was clearly, a preposterous idea.

Humbly, I responded, "If I were the recruiter for this position, I would not recruit myself".

The message here is that we should evaluate ourselves fairly to gauge if we should apply for the position or not.

I hope these tips help you while you endeavour to prepare the next resume. So, what are you waiting for? Go for the kill!


Image: Put yourself in the shoes of the recruiter while writing your resume