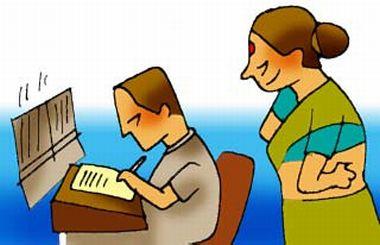 Urmila Rao
Urmila Rao speaks to parents to understand what propelled them to put their faith in their children's abilities.
W
hen parents try to live their dream career through their children, the latter may feel frustrated. "Children are seen as legacy holders of a particular profession. Yet, they may not have the aptitude or interest for the imposed career," explains Ashok Mittal, Chancellor, Lovely Professional University.
Now, visualise a different scenario. Parents allowing their children to follow their dream, and extend full moral and financial support. Suggestions being offered when asked, and taking a step back, giving the reigns of accountability to them. What is the result? State Bank of India employee Pradeep Gupta has an answer.
As a discerning parent, he encouraged his son, Icarus Gupta who is based in the US, to go for full-time study taking a break from his work, as desired by Icarus. The IIT alumnus wanted to study further because, "I felt the urge to do more than just gather user requirements and write computer programmes," he says. While friends and relatives failed to understand why he needed to quit his high-profile, well-paying, bank job and go back to studies, his father egged him on. A confident Icarus, then, didn't need anyone else's validation.
"I learned various topics in finance and economics, useful in understanding the dynamics of financial markets and is crucial for evaluation of financial risk exposures on complicated financial products." The result? "I work at a bulge bracket bank and am involved in financial risk management," says the satisfied bank employee. He is a happy person, so are his parents. "I just ensured that both my children get a nurturing environment at home," says Mr. Gupta in all humility. He is not willing to take more credit than this.
There are many such examples. We bring to you stories of five such students from different walks of life, who took disparate routes in a bid to find their mooring. Meet five young guns -- Rashmima Dutta, Shashank Arun, Gaurie Arora, Anshul Arora, and Kabeer Shrivastava -- who are all following their dreams.
Photographs:
Rediff Archives
Tryst with biotechnology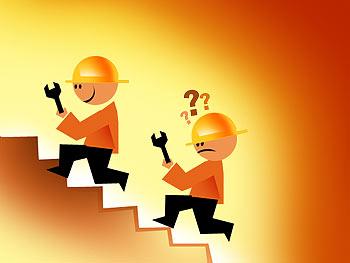 Despite not knowing much about it, Gaurie's parents allowed her to pursue an upcoming field.
M
y brother is studying in Singapore, and now I am out of home in Chennai, too," says Gaurie Arora, a first-year BTech student at SRM University, who has a specialisation in biotechnology. The 18-year old is quite aware of the fact that this is agonising for her parents. Yet, father Arun and mother Anju, readily allowed her to pursue her academic interests. "Though my parents don't know much about biotechnology, as it is an emerging field, they still let me go," she says.

A brief engagement with biotechnology began for this Sanskriti school student in Class 11, and continued in Class 12. Before long, what started as a 2-year appointment with the subject, culminated into a full-blown obsession. "I was always interested in biology, but I didn't want to be a doctor," explains the 2010 Class 12 pass out. "Biotech fascinated me the most, and so I wanted to pursue it further."
Gaurie didn't succumb to her doctor uncle's continual persuasion of studying medicine either. "My elder brother and his wife are doctors and my brother really wanted her to be a doctor," her father states. But the parents knew of their daughter's inclinations, and were personally against the idea of forcing their child to slog for any academic excellence. "I was always interested in biology but did not want to be a doctor. Biotech fascinated me the most, so I decided to pursue it further," she added.
"I always favoured children to take up extra-curricular activities," says Gaurie's father, who works as Vice President, Corporate Communications in conglomerate Jindal Steel and Power. It helps hone social skills, improve interpersonal relationships, helps refine communication and presentation skills, and this is all important in today's career-driven age, maintains Mr. Arora.
While a major chunk of Gaurie's batchmates went into areas like fashion designing, journalism, architecture, engineering, and other popular, flourishing fields, she stuck to the biotech field. Even when it meant moving out of the comforts of her Delhi home, and settling into a new lifestyle and in a new culture. "We visited the SRM University campus and were very satisfied with the infrastructure," said her father.
But how difficult was it for the mother to let go of the daughter? "I wanted to give both my children an equal chance," says Mrs Arora, a BSc in Botany and BEd by qualification. The family allowed Gaurie's brother Arjun to go to

Singapore for Class 9-12 studies. "He obtained a scholarship, and felt a sense of achievement, so we didn't stop him," says the father leaving the decision to his son. So, Gaurie too was given a fair chance.
On why Gaurie chose SRM, she shares, "The college did not ask for any donation, besides its reputation in biotech studies," she says. "We visited the campus and were satisfied with the infrastructure," says Mr. Arora, a qualified mechanical engineer with an MBA. The annual fee is Rs 1.5 lakh exclusive of hostel charges, he share.
As for Gaurie, the biggest change has been living in a hostel. The experience has made her more responsible. "Classes begin at 8.45 am and we can't miss it," she says. It is still the first semester and the lessons in time management and financial prudence are already being learnt. These life lessons are important too, irrespective of whether you are a doctor or a biotechnologist.
Photographs:
Rediff Archives and Careers360
Architecturing dreams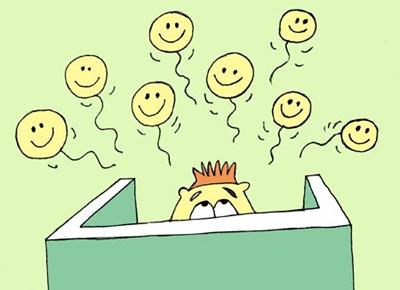 Despite financial difficulties, this boy from Etah was determined to embrace his passion -- architecture.
A
fter completing Class 10, Shashank, who is from Etah, moved 75 km away from home to Aligarh, to take admission in Aligarh Muslim University. "I chose an architecture course," he says, "because the line of work catered to my artistic sensibilities and integrated well with utilitarian values."
His father, a lawyer, Arun Kumar Maheshwari, and housewife mother Meera, had complete faith in their child's decision.
"Etah is a small under-developed place, which couldn't have offered him any career scope," shares Mr. Maheshwari. He wasn't even forced into staying at Etah to complete 10+2 as the city had no good schools.
Three years later in 2000, Shashank passed the AMU programme obtaining a 'diploma in architectural assistantship' that cost his parents Rs 32,000 for tuitions alone, which included lodging and boarding both.
Shashank then joined a construction outfit in Delhi-NCR instead of an architecture firm. "Here, I got exposure t

o the execution part," he explains. For him, paper drawings being translated into tangible structures packed in more fascination.
Two years later, Shashank felt the need to specalise, but the Council of Architecture (Government of India body) stipulated that for advanced architectural studies, Class 12 certificate was mandatory.
So, in 2002, Shashank took the UP board private exam, passed, and moved on to pursue BArch from BBDNIM, Lucknow, a 5-year full-time programme that cost Rs 9 lakhs approximately. It was a testing time.
"The BBDNIM fee was high and financial compromises were done by the family," says Shashank, who has a younger brother. As the course progressed, the 28-year old became more focused.
"It was the project coordination part where exists a massive coordination gap -- right between designing and final executi

on of that design at the site."
After completing BArch in 2009, he took admission in School of Planning and Architecture (SPA) to pursue a full-time two-year master's in Building, Engineering, and Management. Total cost: Rs. 2.5 lakhs. But the final semester student is now training at a prominent architect firm called Design Consortium.
"Here, I give designing solutions," explains Shashank who uses father's first name, Arun, as his own surname. Now that's a gift, which can make any father swell with pride.
Photographs:
Rediff Archives and Careers360
'I will continue to love what I do'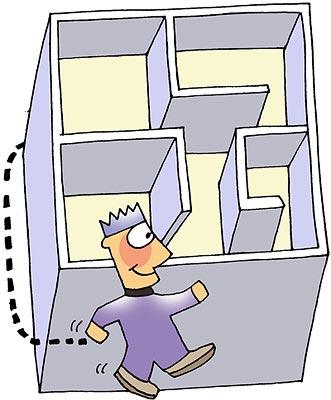 This lawyer's high-profile clients pay the bills, while the less fortunate get his service pro bono.

K
abeer may have had a vague interest in social service as a teenager, yet, with his cosmopolitan disposition, working as an activist or with an NGO was a ruled out early on. This boy from Gorkhpur aspired for a high-profile car

eer that afforded the finer things in life.
So, when father Arun Kumar Shrivastava suggested he take up law, a career that could enable him to achieve a fine blend of two contradictory worlds, he readily agreed. And to nobody's surprise, the bright boy stood as a star performer in his law studies.
Ideally, his father, General Secretary in Janata Dal (U) wanted Kabeer to pursue engineering, followed by an MBA. "But I was an average Mathematics student," admits Kabeer. So after Class 10 in Gorakhpur and Class 12 from Delhi, the next stop was law in Mumbai.
While homemaker mother Kiran Bala harboured no objection to his desire, some concerns were raised in the joint family where he grew up.
"This was to do with the perception about lawyers, who usually end up surviving with little means," says Mrs Bala, herself a student of Patna Law College in the 70s. "In Gorakhpur, I have seen lawyers, qualified to be lawyers, but who have no passion or active interest in pursuing it," shares Kabeer. The misguided notion of 'people who have nothing else to do become lawyers' was negatively weighing on the joint family members too.
"And so the extended family had many naysayers," says Kabeer, "and my grandmother could not understand what it was that I was doing which was taking so long," he chuckles.
But having travelled extensively since the age of 17 to places like China, Africa and others, it dawned on Kabeer that law was a respected profession worldwide. This was a positive affirmation that further fed his desire to carry on with law.
In 2008, he passed out of Government Law College, Mumbai University after pursuing a five-year programme. However, Kabeer surmises that a three-year course is good enough for a start-up practice. Unless one has real life exposure, just pouring over theories and statutes for another two more years is no good, maintains the 25-year old.
Being a state law college, the course fee was subsidised. "It was no more than Rs 15,000 per year, including the hostel stay," he st

ates. But other expenses, including food were an expensive affair in the financial capital.
No sooner was the course over that Kabeer was lapped up by top-notch Mumbai Law firm, Nishith Desai Associates during campus placement. "I am an associate, and practice mainly with the corporate team in the social sector that includes the education sector as well," say the recent Mumbaikar on his work profile. While some clients are billed to ensure salary cheque, others are taken on pro-bono basis.
Kabeer is happy being a lawyer and servicing both the worlds. There are times when he is putting up a late night at work and a client calls to thank him. "It makes me feel special," he says. What's next for the hardworking ambitious lawyer? "I will continue to love what I do."
Photographs:
Rediff Archives and Careers360
Good communication skills help
Despite his own experience, this father allowed his son to follow his footsteps.
A
second year hotel management student at the Institute of Hotel Management (IHM), Lucknow, Anshul Arora is now done with the fundamentals of the course, and is moving on to specifics. His father Pradeep Arora, also a hotel management graduate, was not the inspirational force behind Anshul's choice, though. After serving the industry for 25 years, he hung up his boots and moved to corporate sector six years ago.
"I too had burnt my fingers running an Italian restaurant, which closed down. Every profession has its pros and co

ns," says Pradeep Arora.
"The job also has demanding work hours," explains Mr. Arora says, now a senior manager, HR and estate supervisor, Botil Oils. The decision to pursue hotel management was partly taken also because Anshul had been an average student, and possessed no appetite for academics. Hands-on training suited his temperament better.
Earlier, Anshul wanted to be a chef, but as the course progressed, the Delhi-born and bred boy realised that his strength lay in social skills. "Specialisation will further polish my communication as well as presentation skills," he says. He also realises that being more sophisticated in these key areas can open up a plethora of career options for him in top-notch BPOs or in the HR industry.
"And acr

oss sectors, I can land sales and marketing job," Anshul adds. Mr. Arora candidly attributes his grooming to the hotel management industry. "When I started out, my English was pathetic," he says. Post hotel management, an MBA in event management overseas may be Anshul's next stop.
"A hotel management graduate gets the kind of grooming that can kickstart one's career in the service industry," adds Anshul.
Photographs:
Rediff Archives and Careers360
Action, please!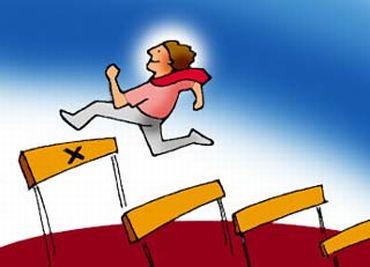 No one from her family had ever been related to films, yet, her biggest support comes from her father.

R
ashmima's parents believed that if their child was motivated enough to find her destination, then they must give her the wings to do so.
A final year student of the Satyajit Ray Film and TV Institute in Kolkata, Rashmima used to work as a sub-editor with
The Economic Times
in Bangalore, the city where her parents are settled. But she longed to be associated with film-making. So, she filled up applications for FTII in Pune and SRFTI in Kolkata. Rashmima got a call to enrol from the latter.
A career associated with films raised a few concerns from relatives and friends. No one from her family had ever been related with films, so the concern was natural. But that was no reason for civil engineer father Mr. T Dutta to discourage her.

"I went by her inclination, her future, and the fee affordability," he says, when asked the reason for granting permission. "In fact, I was thrilled when I heard Rashmima has got through SRFTI," he shares.
"My father said that if you are getting something on your own merit, then you should pursue it," she corroborates. "The reputation of both the institutes is unparalleled and being government institutes, the fees are subsidised," explains the 26-year old explains on zeroing down on to these two choices. The cost of three-year fulltime programme amounts to Rs 1.5 lakhs, including hostel fee.
Parental concerns of sending a girl away to a hostel in Kolkata were high for Mr Dutta and his wife Mala. "In today's scenario, most children are out of their homes either for studies or for jobs, so we were mentally prepared," he shares. For Rashmima's mother, reconciling with this modern day trend was a tad difficult because her only sibling and brother, a computer engineer by profession, also lives away from home, for work.

And it would be long before Rashmima, an alumnus of Asian College of Journalism in Chennai, returns home for the next stop would be Mumbai. "Mumbai will give her the opportunity of earning and learning," says Mr. Dutta, "The real mettle will be tested in Mumbai."
For Rashimma, who is specialising in editing, she will have to find a job on her own as campus placement is not the trend in her institute. But there are a good number of contacts, alumni and faculty members, whose help is sufficient in finding that first job.
Photographs:
Rediff Archives and Careers360