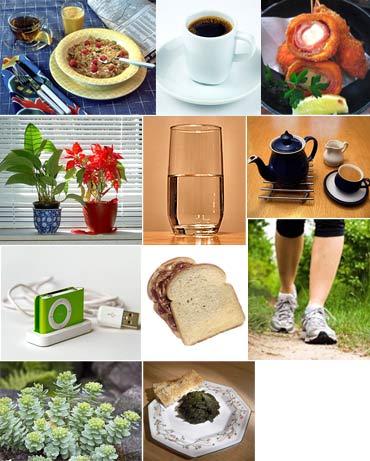 Here's how to stay at the top of your game all through the day.
W
e often respond negatively to social invitations. And this holds particularly true if we have to attend such gatherings or occasions after office hours. We simply can't think of taking part, as our energy levels become low at that point in the day and people may therefore regard us as 'unsocial'. But we never try to fix this problem.
Batteries need to be recharged and so do our bodies! There are a lot of reasons why you may lack sufficient energy -- errant lifestyle patterns, habits, diet and exercise. Whatever the reason, in the following pages we bring you quick fixes for just such a situation where you need to re-energise yourself.
Have a breakfast rich in dietary fibre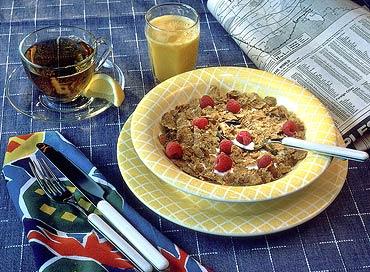 A
study conducted at Cardiff University found that people who consumed cereals rich in fibre had developed better cognitive skills. These cases were associated with a decrease in the rate of fatigue by 10 percent.
Foods with high fibre content can help in the sustenance of energy levels for a prolonged period. The fibre slows down the rate of absorption of the food by the stomach and this further contributes towards a steady blood sugar level.
So enjoy a breakfast with oatmeal soaked in skimmed milk with fresh fruit!
Image:
Enjoy a breakfast with oatmeal soaked in skimmed milk with fresh fruit
Photographs:
Wikimedia Commons
Enjoy short coffee breaks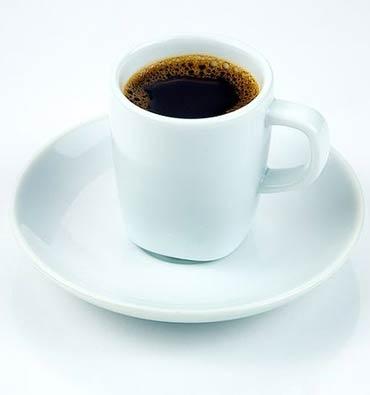 I
ntake of caffeine should be limited, but you can still enjoy short coffee breaks.
Sleep experts are of the opinion that mini servings of caffeine contained in about 235 ml (8 ounces) of coffee will help you stay alert all day. These mini servings should be uniformly spread throughout the day. Drinking a large cup of coffee enables the caffeine to produce an intensified effect on the bloodstream and you may develop sleep disorders.
Image:
Mini servings of caffeine will help you stay alert all day
Photographs:
Evan Swigart, Chicago, USA/Wikimedia Commons
Have short meals at regular intervals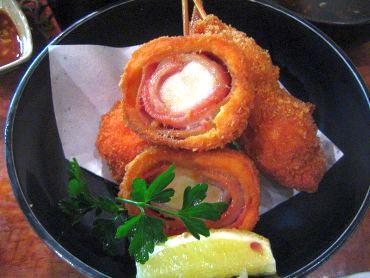 T
here is no hard and fast rule that you should take only three meals a day. Instead, you can take short meals every three to four hours. This will keep your blood sugar levels raised and you will not feel robbed of energy.
Additionally, small meals also control your urge to overeat. A perfect meal may consist of a chicken-based salad with an olive oil dressing. A healthy meal should supply carbohydrates, proteins and monounsaturated fats to your body, so as to meet your energy requirements.
Image:
Have short meals every three to four hours
Photographs:
Rick Audet/Wiki Commons
Bring nature to your office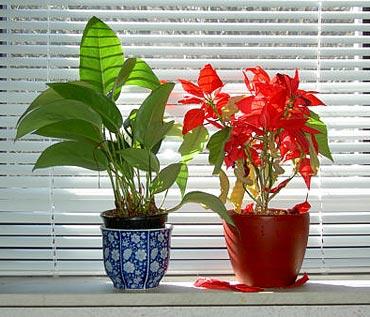 R
esearch has shown that green potted plants and vibrant flowers on or around your office desk can help you fight the afternoon slump. The arrangement further helps to boost creative thought. Fill up empty corners with dracaenas and adorn your work desk with kalanchoe, cyclamen and azaleas. You will feel less stressed and remain in tune with nature.
Image:
Place a flowering plant on your office desk
Photographs:
Walter J Pilsak, Waldsassen/Wikimedia Commons
Drink water at regular intervals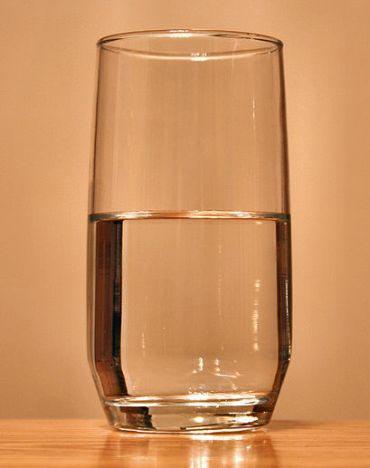 M
any people who complain about fatigue are actually suffering from dehydration. You should drink water every hour to keep yourself hydrated. This will make you feel energised and prevent fatigue.
Image:
You should drink water after every hour to keep yourself hydrated
Photographs:
Derek Jensen/Wiki Commons
Have a cup of tea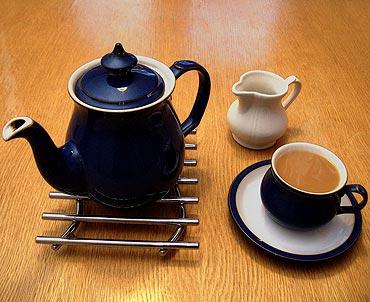 T
ea contains L-theanine and caffeine and the combined effect of these two ingredients can boost alertness, memory and reaction time. The ingredients are also essential to reduce mental fatigue.
A research conducted by the University College of London has suggested that drinking tea four times a day for a continuous period of six weeks can bring down the levels of cortisol, a hormone that gets released in the body during high-stress situations. The black varieties are specially noted as stress remedies.
Image:
Tea can help reduce reduce mental fatigue
Photographs:
Vanderdecken/Wikimedia Commons
Take a brisk walk for 10 minutes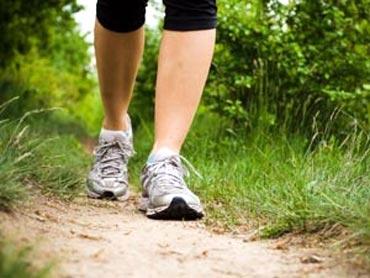 Y
ou can recharge your energy levels by going for a short walk. Women who participated in an American Heart Association research showed that 10 minutes of brisk walking for a week resulted in greater energy levels in comparison to their inactive peers. These women felt more confident and clear-headed and experienced lesser pain.
Image:
Take a brisk walk for 10 minutes
Photographs:
Courtesy Lifemojo.com
Opt for a kiddie lunch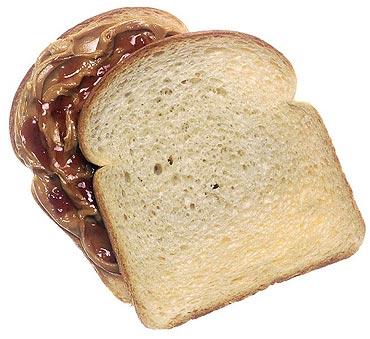 C
onsider carrying fruit, vegetables, beans and nuts in your lunch box. What does a child carry in his tiny tiffin -- bananas and a peanut butter sandwich? Bananas are excellent sources of potassium which aids in the conversion of sugar to energy. Peanut butter is another superb energy booster. Around 4,700 mg of potassium and 320 mg of magnesium per day will keep you high!
Image:
Peanut butter is a superb energy booster
Photographs:
Renee Comet/Wikimedia Commons
Make the most of your iPod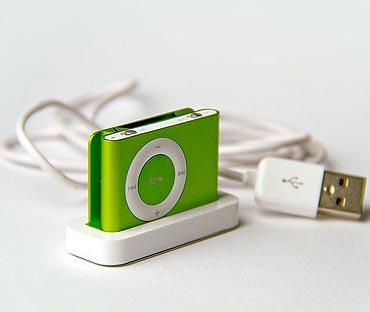 A
t times you may feel a bit drowsy even if you are in the midst of some important work. To lift your mood, you can consider listening to music. Music is a great healer and music therapy has found its application in the treatment of cancer as well. A study has found that the productivity levels of employees who donned headphones was greater by 10 percent in comparison to the rest of the office.
Image:
Plug in and de-stress for awhile
Photographs:
Feureau/Wikimedia Commons
Try out natural remedies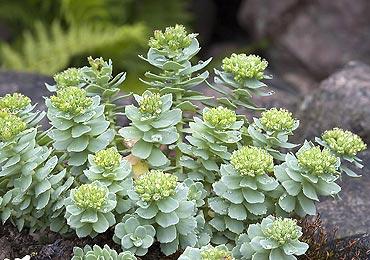 T
here are certain herbs which stimulate the chemicals present in the brain and the central nervous system, thereby contributing towards increased alertness. Rhodiola is a typical example. A Russian study concluded that the intake of Rhodiola is associated with high physical fitness levels, better coordination and a lower degree of mental fatigue.
Image:
The herb Rhodiola increases alertness
Photographs:
Olaf Leillinger/Wikimedia Commons
Try a seaweed salad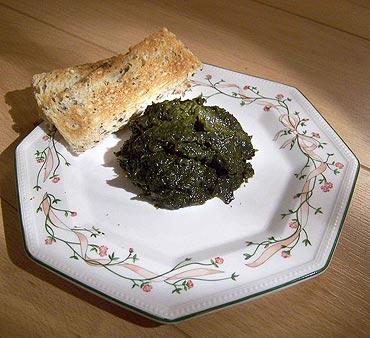 J
apanese appetizers like miso soup or edamame really taste great and you can think of introducing seaweed salad into the mix. Seaweed salad contains a high amount of iodine which is essential for proper functioning of the thyroid gland and has an impact on your body weight, mood and energy levels. Table salt is the main source of iodine. Adults should get around 150 mcg of iodine daily. If you think that seaweed salads are not for you, then consider including fish and yoghurt in your diet.
Back in school, all of us read how we need energy for various activities. But we came across its actual meaning after facing the stressful work scenario of today. Our families, colleagues and society at large all make different demands of us and we need ample energy to meet their expectations!
Image:
Seaweed salad is highly beneficial
Photographs:
Wikimedia Commons