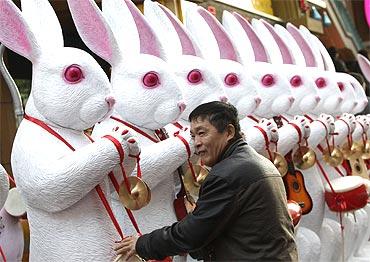 T

he world's most populous country, China, has also grown to become an economic superpower.The GDP of China, which became the world's second largest economy surpassing Japan in 2010, was estimated at $4.98 trillion in the second quarter of 2010.

China could become the world's largest economy (by nominal GDP) by 2020.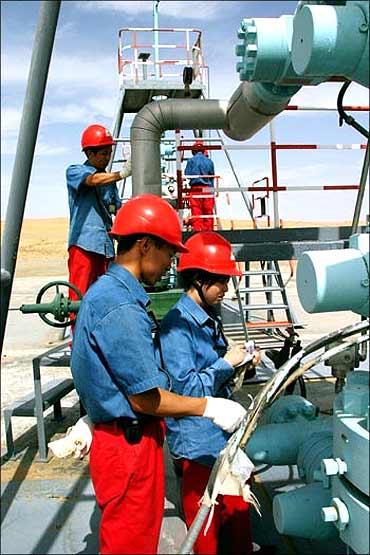 A

total of 54 Chinese companies are in the Fortune Global 500 companies list. Three Chinese companies - Sinopec, State Grid and China National Petroleum - are among the top 10.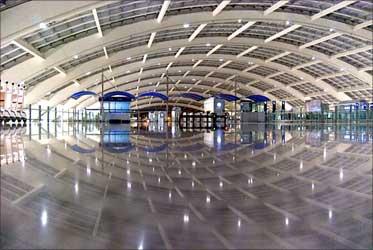 C

hina plans to build a second airport in Beijing which is expected to handle 60 million passengers a year, at a cost of whopping $15 billion.This is among the 11 new airports that China plans to build in 2011. About 55 billion yuan will be invested in airport construction and expansion this year. China has 175 airports for civil aviation.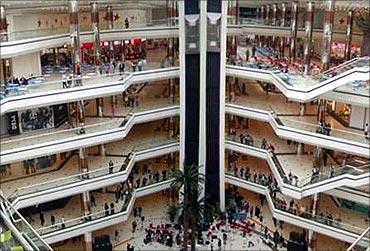 T

he world's biggest mall is in China. However, 95 per cent of the South China Mall is vacant, says a Businessinsider report.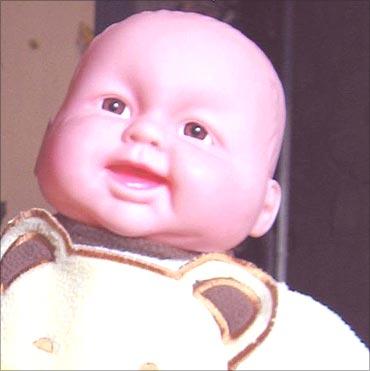 C

hina is the world's largest toy manufacturer and exporter. China exported toys worth $7.8 billion in 2009.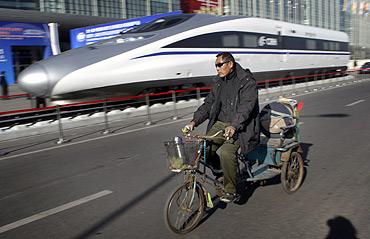 W

hen it comes to train travel, China beats America! The fastest train in America travels less than half as fast as the new train between Shanghai and Beijing, says Businessinsider.On December 3, 2010 a high-speed passenger train manufactured by CSR Corporation hit a record speed of 486.1 km/hour on a test run on the Beijing-Shanghai line.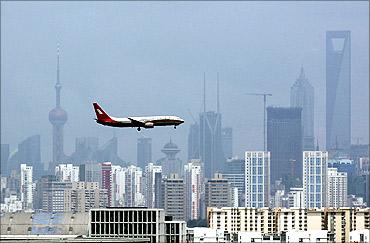 C

hina will add 290 new planes this year. The fleet is expected to expand to 1,827 planes, up from 1,604 at the end of 2010, according to the CAAC statistics.The CAAC estimated that the air transport industry will ship 300 million passengers and 6.2 million tons of cargo this year.Last year, 267 million passengers travelled by air, up 16 per cent from 2009, and 5.57 million tons of cargo were transported by air, up 25 per cent year-on-year. The industry earned a profit of 43.7 billion yuan in 2010, three times that of 2009.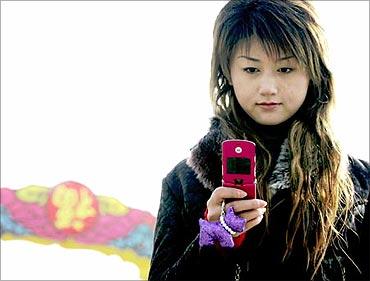 T

he number of mobile phone subscribers in China touched 850 million last year. China saw a record addition of 100 million users in 2010.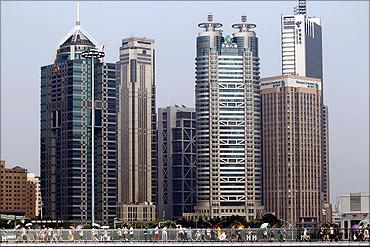 C

hina has grown vertically too, building huge residential complexes. Around 64 million vacant homes are there in China, says a Businessinsider report.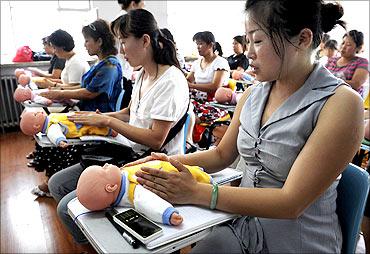 C

hina's urban population is expected to swell up to a billion by 2025, and the country will have as many as 221 mega cities, 10 of them with over 10 million population each.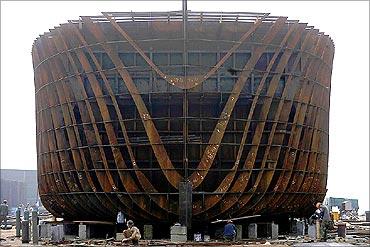 C

hina has emerged as the world's leading shipbuilding nation ahead of Sout Korea.According to London-based market researcher, Clarkson Research, Chinese shipbuilders clinched a total of $15.9 million compensated gross tons (CGTs) as new orders.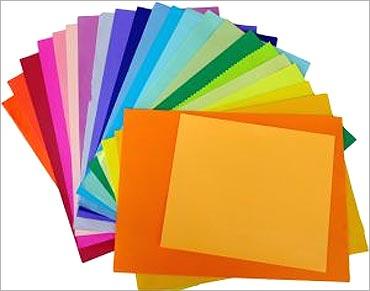 S

ome of the important inventions were made in China. The earliest version of the compass was invented in China in 1044. Paper and gunpowder are also Chinese inventions.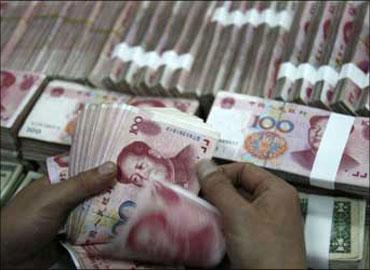 C

hina is the world's third in industrial output. Industry and construction account for 46.8 per cent of China's GDP. Around 8 per cent of the total manufacturing output in the world comes from China.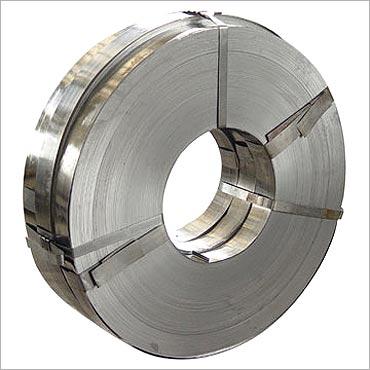 C

hina is the largest producer of steel in the world. The steel industry in China has been rapidly increasing its steel production.


Image:

Steel.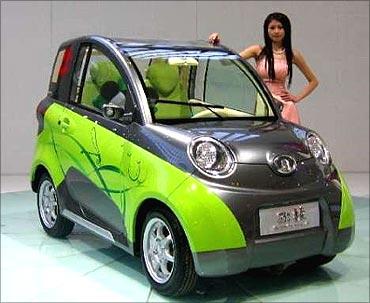 C

hina beacme the world's third largest automotive vehicle manufacturer (after US and Japan) by 2006. China's automobile market will triple to 40 million accounting for half of world production by 2020.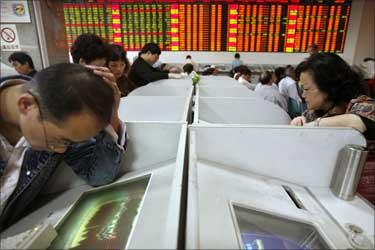 E

ight of Shanghai's top ten stocks are owned by the government.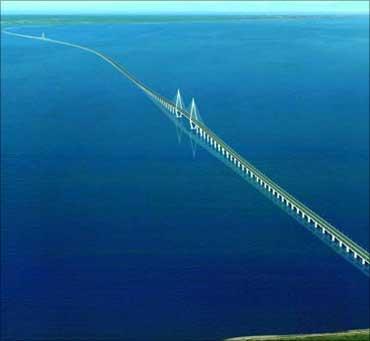 T

he world's longest trans-oceanic bridge extends across the Hangzhou Bay to over 35.673 kilometres (22 miles). this modern wonder is an S-shaped stayed-cable bridge with six lanes in both directions.It brings down the distance between Shanghai and Ningbo by 120 km. This architectural wonder cost a whopping 11.8 billion yuan ($1.70 billion).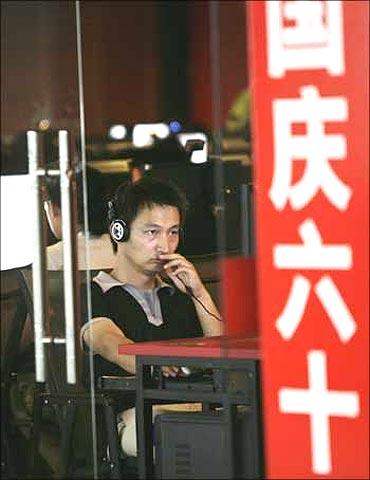 C

hinese youth are the highest mobile internet users. Around 73 per cent of Chinese mobile users aged 15-24 said they used mobile internet in the last 30 days compared to only 48 percent of US youth and 46 percent of youth in the UK.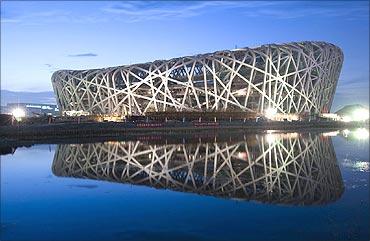 T

he 2008 Olympics Games in Beijing were the most expensive games in history. The Beijing Games cost a whopping $40 billion.